Explore the Yuyama in Hong Kong and Macau
We support value-based care in any pharmacy setting in Hong Kong and Macau market. We solve customers' challenges by offering various solutions with the most advanced Yuyama technology.
Pharmacist: Expectation VS Reality
Pharmacists in field are struggling in determination of their primary task which is usually more heavily weighted for dispensing, instead of medication science. In order to facilitate more pharmacists to be able to utilize their knowledge for handling of medications, Yuyama Pharmacy Automation allows pharmacists to dedicate more time for consultation services like reviewing of drug regimens, monitoring of physical condition, nutritional support service, drug research and counseling of patients. Yuyama is providing various solutions based on pharmacists' demand.

Hospital Pharmacy
Yuyama have been assisting hospitals to implement reliable and suitable systems for unit-dose, multi- dose and vial dispensing. Increase dispensing safety and productivity in organized systems with cost-efficient approach.
Know more +

Retail Pharmacy
Yuyama offers flexible product lines of Pharmacy Automation System to simplify workflow, improve accuracy and speed up dispensing.
Know more +
Hot Products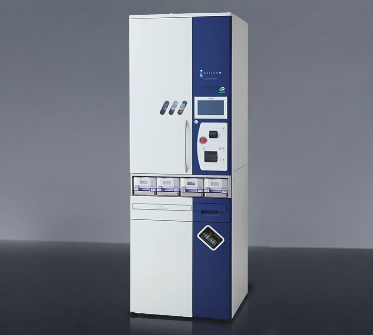 Fully-Automatic Tablet Pouch Packager - Litrea 112
Know more +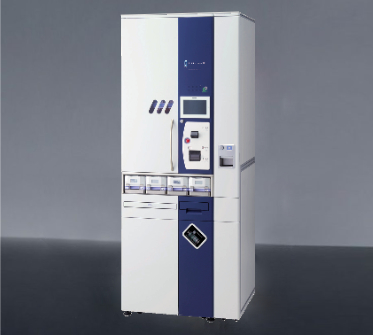 Fully-Automatic Tablet Pouch Packager - Litrea 136
Know more +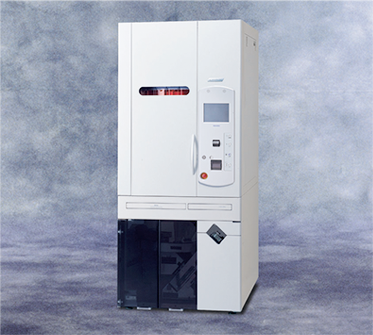 Fully-Automatic Tablet Pouch Packager - Proud 260
Know more +
The world's largest manufacturer of pharmacy automation equipment.